<! --error popup start --> <! -- existing starts -->
Urgent Opening in Java - Bangalore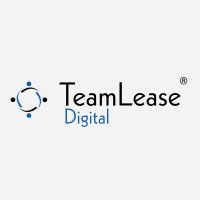 Keywords / Skills :

"Java", "J2EE", "JSF", "Spring", "Hibernate"
---
Job Description
Please do revert with your interest and updated resume and the following details to [HIDDEN TEXT] and I would really appreciate if you could forward the mail with your suitable friends.

Requesting you to respond with specific time slot for me to call you and discuss about the profile.

Current Company

Current CTC :

Expected CTC :

Notice period :

Current location :

Updated Resume



---
About Company
ASAP Info Systems (P) Limited
is a Software Development and Consulting Company, providing services, solutions and products to Enterprises worldwide.

ASAP has a proven track record of meeting demanding quality and delivery schedules in highly competitive markets.

ASAP ranks among the top in exceeding customer expectations in the Staff Augmentation. We provide highly qualified IT consultants in SAP R/3, PeopleSoft and Oracle as well as other ERP, CRM and all other technology needs.
People also viewed
Career Advice to Find Better
Java Developer

Java,Core JAVA Scripts,JAVA Developer,JAVA J2EE,Angular Javascript,Angular JS,Java Spring Hibernate,Java Spring,java spring boot,webservices,java webservicesHibernate

Bengaluru / Bangalore, Chennai

3 - 6 years

Apply

---

---

---
View All Similar Jobs