<! --error popup start --> <! -- existing starts -->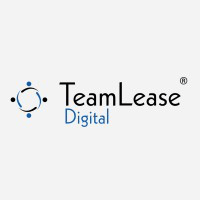 Keywords / Skills :

Server Support, technical support, International Voice Support, Hardware
---
Job Description
Technical knowledge
: 

Hardware support knowledge for servers/storage. Worked & supported server hardware( IBM/Dell/HP/EMC etc). Understanding on RAID,server memory, power, drive, diskspace etc & other hardware components of server. Good knowledge on latest entrant on series of servers. Basic knowledge on of storage & storage concepts. 

---
About Company
ASAP Info Systems (P) Limited
is a Software Development and Consulting Company, providing services, solutions and products to Enterprises worldwide.

ASAP has a proven track record of meeting demanding quality and delivery schedules in highly competitive markets.

ASAP ranks among the top in exceeding customer expectations in the Staff Augmentation. We provide highly qualified IT consultants in SAP R/3, PeopleSoft and Oracle as well as other ERP, CRM and all other technology needs.
About Recruiter
Pradeep M
HR
Teamlease Digital
...
Skills I hire for
SQL DBA, SAP ABAP, SSE, Java, SAP Basis, .net, sap security, AIX Admin, Oracle SOA
Followers(162) | Active Jobs(17)
Follow
People also viewed
Career Advice to Find Better
Server Support

Server Support,technical support,International Voice Support,Hardware

Bengaluru / Bangalore

2 - 5 years

Apply

---

Server Support

Server Support,technical support,International Voice Support,Hardware

Bengaluru / Bangalore

2 - 5 years

Apply

---

Looking for career growth in Technical support / Application support / Service Desk / VPN

Technical Support,Helpdesk,Tech Support,Technical Support Executive,IT Helpdesk,Customer Support,Active Directory,Window,Networking,LAN,WAN,Server,Voice Process,International BPO,International Call Center,Voice Support,Inbound,outbound,Voice Calling

Bengaluru / Bangalore

1 - 6 years

Apply

---
View All Similar Jobs