<! --error popup start --> <! -- existing starts -->
Senior Consultant- Technology Management
Sorry, This job is expired.
Senior Consultant- Technology Management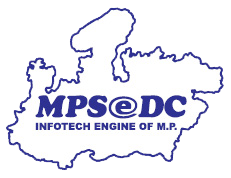 Keywords / Skills :

e - governance, DPR, RFP, IT, IT Infrastructure, technology management, SDLC, Program Project Management
---
Job Description
Primary Responsibilities:

Design & Architecture-
Assist the department in defining the standards for application architecture, database design, development and infrastructure deployment
Study the status of IT Infrastructure of department and assist them in coming up with a robust IT infrastructure to support the roll out of e-governance projects
Analyze the existing/ proposed projects in regard to strategic control, security, disaster recovery and business continuity
Ensure that project level initiatives are interoperable, standardized, scalable and secure across various areas of software, hardware and infrastructure
Help the department in adhering to technical standards/ architecture/ product and strategic control, specifications for the e governance projects
Ensure utilization of the common infrastructure for projects implementation
Technical Appraisal:
Conduct Technical Appraisal of the various project reports received from the department and technical evaluation of various proposals received from bidders
Miscellaneous:
Assist in technical evaluations of external agency proposals related to implementation of various e governance initiatives
Support in monitoring/ help establish suitable network/ IT infrastructure monitoring system at the department level
In addition to above Primary Responsibilities the incumbent may be assigned any other task from time to time by Head of
Department
Essential Criteria:

Qualification: B.E / B. Tech / MCA

Experience:
Minimum 8 years of experience in IT Projects, software development, hardware, networking in IT projects
Minimum 3 years experience of managing a complete life cycle of IT / e- Governance projects
Desired Skills & Experience:

Experience: Experience in working on DPR, RFP & concept notes / strategy road map documents would be an added advantage.

Note:
a. The job is on contract basis for 2 years which is extendable.
b. Initial shortlisting will be done on the basis of Essential Criteria of the JD above.
---
About Company
MAP_IT is a government society which has been established to propel the growth of Information Technology (IT) in Madhya Pradesh and implement the State IT Policy. Accordingly the Society has the following objectives.

• To provide IT inputs to government departments/agencies and to assist them in computerisation and networking.
• To facilitate Human Resource Development in the field of IT in the Government;
• To facilitate use of Hindi language in IT related projects;
• To undertake any other function(s) as may be assigned by the State Government.

Welcome to MAP_IT

Discover the world of innovation, learning & growth in an environment where the skill sets, expertise and talents of every employee or associate have a chance to blossom. Since MAP_IT facilitate e-governance projects that are aimed at transforming the delivery of public services, its employees and associates get the chance to work in areas that will have a Statewide impact. It is a platform for employees to enhance their skills and achieve outstanding results. MAP_IT is a great place to work due to Intellectually vibrant workplace, Emphasis on Employee Recognition and Shared passion for customer success. We are looking for talented, motivated individuals who are passionate about helping our mission succeed.
People also viewed
Career Advice to Find Better