<! --error popup start --> <! -- existing starts -->
Purchase Executive - Openings with Surin Automotive Pvt Ltd
Purchase Executive - Openings with Surin Automotive Pvt Ltd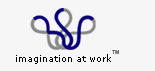 Keywords / Skills :

purchase, GRN, PO, RGP, NRGP, FIFO, LIFO
---
Job Description
Immediate Openings In Surin Automotive Pvt Ltd - Manufacturing Industry
1. JOB PURPOSE:

To be accountable for all Purchase & Stores matters at the Unit

2. KEY RESPONSIBILITIES / ESSENTIAL ROLE REQUIREMENTS:

MAJOR ACTIVITIES:

• Maintenance of GRN,RGP & NRGP

• Material Planning

• Generation of Purchase Orders and Indents

• Maintenance of Inventory

• Knowledge of maintaining the stocks

• Must be well versed with FIFO / LIFO

• Good understanding of categorizing products

• Good in maintaining day to day registers and inward / outward register

• Efficient in dealing with Vendors

3. DESIRED PROFILE:

Educational Qualifications:

BE Mechanical / DME

Relevant Experience:

2 – 3 years of relevant experience preferably from Automotive industry – sheet metal fabrication and welding

Sound knowledge of MS Office

Behaviors:

High levels of honesty & Integrity, Self-Starter; High Motivations levels; Enthusiasm.
Location : Alwar, Rajasthan.


---
About Company
Surin Automotive (P) Ltd is one of the leading engineering and manufacturing companies in India operating 12 plants across 8 cities having 5 divisions driving the growth of company.

Commercial vehicle components and assemblies
Construction equipment components and assemblies
Tractor and agricultral components and assemblies
Car components and assemblies
Seats and seating systems
Surin was judged at the 43rd fastest growing mid- sized company in India by Inc.500.

Surin is financially strong and profitable since inception. It is rated as "A- Stable" by CRISIL.
About Recruiter
Ashwini H
IT Recruiter
Bangalore Software Services Private Limited
...
Skills I hire for
IT,BFSI,Manufacturing
Followers(31) | Active Jobs(16)
Follow
People also viewed
Career Advice to Find Better
ERP Software Sale Manager / BDM / Sales Executive - Alwar, Meerut

ERP,Commerce,MBA,Sales,Tally,Software,Marketing Executive,Selling,Business development,BD,Marketing,Direct sales,Channel Sales

Alwar, Meerut

2 - 7 years

Apply

---

Same day selection in MAX & FUTURE GENERALI LIFE INSURANCE as Agency MANAGER (Agency/Tied Channel)

Sales Marketing,Direct Sales,Direct Marketing,Sales Manager,Corporate Sales,Channel Sales Manager,Relationship Manager,Business Development Manager,Sales Executive,Business Manager,Medical Representative,Territory Manager,Agency Development Manager

Ajmer, Alwar

2 - 12 years

Apply

---

Job openings for MAX Life Insurance as Associate Agency Development Manager (Tied/Agency Channel)

Sales Manager,Marketing Manager,Insurance,Life insurance,Marketing Executive,Sales Executives,Relationship manager,Marketing,Business Development Manager,Team Leader

Alwar, Bharatpur

3 - 8 years

Apply

---
View All Similar Jobs