<! --error popup start --> <! -- existing starts -->
Project Manager – Gurgaon – Large Cement OEM - (Packaging / Packing Plant)
Sorry, This job is expired.
Project Manager – Gurgaon – Large Cement OEM - (Packaging / Packing Plant)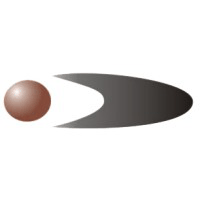 Keywords / Skills :

"Packing plant", "Packaging Plant", EEL, Project, Projects, Project management, Project planning
---
Nationality
India
Industry
Cement
Function
Manufacturing/ Engineering/ R&D
Role
Projects
Education
B.E/B.Tech, M.E/M.Tech/MS
Stream:
• Automobile
• Aviation / Aeronautical
• Chemical
• Mechanical
• Production/Industrial
• Automobile
• Aviation / Aeronautical
• Chemical
• Mechanical
• Production/Industrial
Salary
0.00 - 9.00 lacs

Posted On

22nd Dec 2017
Job Description


Project Manager – Gurgaon – Large Cement OEM

Dear Sir

# Note – Request Please do not change subject & reply in full please along with all additional Info asked in this mail #

We have been retained by a multinational company to source a Candidate as; Project Manager – Gurgaon

Should you be Interested - Please Mail your CV along with the following Information to the email ID below

JD is appended Below the mailer

1. Current / Last Company & Designation:

2. Current Work Status – Working / Not Working :

3. Years of Experience:

4. Highest Qualification & Year of Passing :

5. CTC Drawn

6. CTC Expected

7. Notice Period :

8. Current Location in India:

9. Age & DOB

10. Availability for Interview : In Person / Skype (id reqd.) / Telephonic

In case of any further clarification please call the number below

Thanks & Regards

Dylan J. D'Penha

HR Head - Mumbai (West)

Neugene International Inc.

HR Consulting Division

Phones: +91 9833644968,

Web: www.neugeneinc.com

Email: [HIDDEN TEXT]

POSITION Project Manager

DEPARTMENT Project Management

NO OF VACANCIES One

LOCATION Gurgaon

QUALIFICATION BE in Mechanical

EXPERIENCE (In Years) 7 Years

JOB RESPONSIBILITY

Primary

• Cordinating with internal and external stakeholders

• Managing Multiple projects

• Prepares a detailed and full scale project plan, including project objectives and time table, which ensures completion of the project in line with customer expectations and agreed objectives

• Communicates with customers, suppliers, and Internal Communications on issues vital for project progression according to set objectives

• Manages projects in terms of technical development, financial exposure, time consumption, and procurement costs

• Conducts coordination meetings with Plant Layout team, Technical team & Electrical Department

• Participates in meetings with customers to clarify technical issues with customers

• Ensures the timely execution of different tasks related to drawings

NO. OF SUBORDINATES (If Any) None

Required skill set

• Good communication skill both verbal and written.

• Project management experience

• Financial understanding

• Team Player.



---
People also viewed
Career Advice to Find Better