<! --error popup start --> <! -- existing starts -->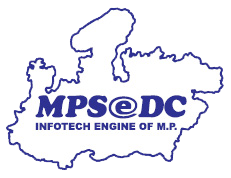 Keywords / Skills :

technical report, Project Executive
---
Job Description
Primary Responsibilities Of The Role:
Have thorough knowledge of Technical Reports, documents & correspondences,
 He/ She should be able to handle incoming mails & take and distribute minutes of meetings;
 Be able to maintain schedule of events and calendar
 Implement and maintain files & records
 Be able to collate information from various sources
 Be able to prepare presentations
 Be able to maintain databases, serve as central point for disseminating inter-departmental communication and co-ordinate the flow of information externally and internally.
 Be able to coordinate workshops &seminars
For additional details, please refer to the Career Section of MAP_IT website (www.mapit.gov.in) for details on roles & compensation.

---
About Company
MAP_IT is a government society which has been established to propel the growth of Information Technology (IT) in Madhya Pradesh and implement the State IT Policy. Accordingly the Society has the following objectives.

• To provide IT inputs to government departments/agencies and to assist them in computerisation and networking.
• To facilitate Human Resource Development in the field of IT in the Government;
• To facilitate use of Hindi language in IT related projects;
• To undertake any other function(s) as may be assigned by the State Government.

Welcome to MAP_IT

Discover the world of innovation, learning & growth in an environment where the skill sets, expertise and talents of every employee or associate have a chance to blossom. Since MAP_IT facilitate e-governance projects that are aimed at transforming the delivery of public services, its employees and associates get the chance to work in areas that will have a Statewide impact. It is a platform for employees to enhance their skills and achieve outstanding results. MAP_IT is a great place to work due to Intellectually vibrant workplace, Emphasis on Employee Recognition and Shared passion for customer success. We are looking for talented, motivated individuals who are passionate about helping our mission succeed.
Career Advice to Find Better
Computer Operator

Computer Operator,Data entry operator,Data entry,Back office,Back office executive

Bhimavaram, Bhopal

0 - 0 years

Apply

---

Computer Operator

Computer Operator,Data entry operator,Data entry,Back office,Back office executive

Bhopal, Bhubaneshwar

0 - 0 years

Apply

---

Urgent hiring for Air ticketing, ground staff & Cabin crew

Good communication skills,Excellent interpersonal skills,Graduates,Fresher,Exellent Communication Skills,Good colour vision and hearing Good Communication,CCE,Voice Process,Customer Care Executive, Software testing Technical Support,Technical Support

Bhopal, Lucknow

0 - 5 years

Apply

---
View All Similar Jobs