<! --error popup start --> <! -- existing starts -->
Sorry, This job is expired.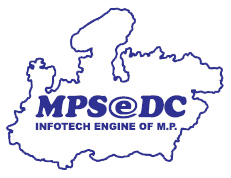 Keywords / Skills :

QGIS, ARC GIS, Written & verbal communication skills, documentation skills, SDLC, C, C++, VB Script, Python, Java, 2D/3D vector, Spatial data sets
---
Job Description
Job Responsibilities:
Develop software modules, custom software tools in open source / proprietary desktop GIS software using the required development language (such as C, C++, VB Script, Python and the like)
Coordinate & work closely with the project teamto design and implement features.
Quickly produce well-organized, optimized, and documented source code.
Create and document software tools as per the requirements
Debug existing source code and clean feature sets.
Perform unit testing on the software modules being developed.
Contribute to technical-design documentation.
Build Packages and deploy packages as and when required
Skills:
Good written and verbal communication including documentation skills
Good understanding of complete SDLC (Software Development Life Cycle).

Essential Criteria:

Educational Qualification:
B.E./B.Tech in Computer Science/ IT / or equivalent OR MCA/equivalent OR Full time Post graduate degree/diploma/Certificate in GIS/ Remote Sensing / Geo-informatics or equivalent
Preference shall be given to candidates who have secured 60% or above throughout from Class 10th onwards
Experience:
Overall 4years of experience in software development out of which minimum 2 years' experience in development of GIS based software tools
Knowledge of contemporary development platforms like C, C#, Java Script, Java advance, VB Script, Python etc will be a plus.
Preference shall be given to candidates possessing knowledge of development and customization using GIS platforms such as QGIS, ARC GIS (including ARC GIS server), Geo server, Open layers etc and databases such as PostgreSQL, PostGIS etc.
Knowledge of spatial data sets (2D/3D vector), OGC services, RS and GIS procedures is desired
Experience of working in Intergraph product suite will be a plus
Please Note:
This job is contractual for a period of 2 years (extendable)
Candidates meeting all the essential eligibility criteria only need to apply

---
About Company
MAP_IT is a government society which has been established to propel the growth of Information Technology (IT) in Madhya Pradesh and implement the State IT Policy. Accordingly the Society has the following objectives.

• To provide IT inputs to government departments/agencies and to assist them in computerisation and networking.
• To facilitate Human Resource Development in the field of IT in the Government;
• To facilitate use of Hindi language in IT related projects;
• To undertake any other function(s) as may be assigned by the State Government.

Welcome to MAP_IT

Discover the world of innovation, learning & growth in an environment where the skill sets, expertise and talents of every employee or associate have a chance to blossom. Since MAP_IT facilitate e-governance projects that are aimed at transforming the delivery of public services, its employees and associates get the chance to work in areas that will have a Statewide impact. It is a platform for employees to enhance their skills and achieve outstanding results. MAP_IT is a great place to work due to Intellectually vibrant workplace, Emphasis on Employee Recognition and Shared passion for customer success. We are looking for talented, motivated individuals who are passionate about helping our mission succeed.
People also viewed
Career Advice to Find Better