<! --error popup start --> <! -- existing starts -->
GIS Business Analyst Lead
Sorry, This job is expired.
GIS Business Analyst Lead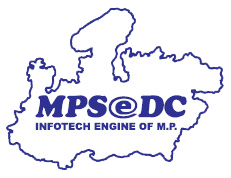 Keywords / Skills :

GIS, Remote Sensing, FRS, SRS, Documentation, communication skills
---
Job Description
Roles & Responsibilities:
Work with clients (including state departments/ agencies / other users) to elicit high-level requirements and capture business needs
Sensitize clients on the applicable benefits of GIS / Remote Sensing technology and subsequent means (data and systems) to harness the benefits 
Clearly articulate and document business requirements, FRS, SRS 
Document sign off from the clients
Assess the risks of various solutions and prioritizes competing business demands
Coordinate project delivery by participating in design reviews and walk-throughs to communicate systems designs and validate proposed solutions 
Obtain key inputs from enterprise architecture teams and identify solution interdependencies 
Engage with client / stakeholders to incorporate usability and user interface needs during system design

Essential Criteria:Education:


Full time Post graduate degree in GIS/ Remote Sensing / Geo-informatics or equivalent subject OR Graduate in Science or Engineering with Full time Post graduate diploma in RS / GIS / Geo-Informatics or equivalent subject

Preference shall be given to candidates having secured 60% & above throughout from 10th class onwards
Experience:
Minimum 8 years of experience in GIS / Remote sensing based technology implementations/providing solutions.

Out of 8 years of experience, the candidate should have worked for a minimum of two years as Business Analyst in GIS based projects or similar role
Preference shall be given to candidates having an experience of working with Centre / State Government / Govt. Agency for GIS based project implementation.

Desirable skill sets: Preference shall be given to candidates having:
Thorough understanding on capabilities of GIS/Remote Sensing as technology and its applications in various fields

Clear understanding on the data specifications as required for applications in various domains

Insight into the Web and desktop based GIS systems development.

Working experiecne for government clients would be an added advantage.

Completion of IIBA CBAP or other Business Analyst certification program will be preferred.

High degree of analytical intelligence is desired.

Must be flexible and effective at multitasking.

Able to establish positive relationships with technical staff, busines partners and other key stakeholders.

Strong ability to perform analysis of complex business, workflow, and technology issues to support decision making.

Must possess outstanding verbal and written communication skills in English.

Must be pro-active with issue identification and resolution.

Abreast with the latest technology trends.

---
About Company
MAP_IT is a government society which has been established to propel the growth of Information Technology (IT) in Madhya Pradesh and implement the State IT Policy. Accordingly the Society has the following objectives.

• To provide IT inputs to government departments/agencies and to assist them in computerisation and networking.
• To facilitate Human Resource Development in the field of IT in the Government;
• To facilitate use of Hindi language in IT related projects;
• To undertake any other function(s) as may be assigned by the State Government.

Welcome to MAP_IT

Discover the world of innovation, learning & growth in an environment where the skill sets, expertise and talents of every employee or associate have a chance to blossom. Since MAP_IT facilitate e-governance projects that are aimed at transforming the delivery of public services, its employees and associates get the chance to work in areas that will have a Statewide impact. It is a platform for employees to enhance their skills and achieve outstanding results. MAP_IT is a great place to work due to Intellectually vibrant workplace, Emphasis on Employee Recognition and Shared passion for customer success. We are looking for talented, motivated individuals who are passionate about helping our mission succeed.
People also viewed
Career Advice to Find Better