<! --error popup start --> <! -- existing starts -->
Freelance - Recruiter (IT / NonIT)
Freelance - Recruiter (IT / NonIT)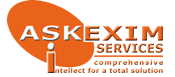 Keywords / Skills :

Recruiter, freelance, Recruitment, Talent acquisition, Staffing, Human resource, Resourcing, IT recruiter
---
Job Description
We are looking for association with "Freelance – Recruiters" across India.


NOTE: This is not an employment with us. As a Freelance Recruiter, you will work as Business Associate of Askexim Services and. And for successful closure you will be paid commission.

We are looking for both IT and non-IT.

You must have –


- At least 1 year of experience in End-to-end recruitment. We prefer senior candidates.

- Must have your own database / pool of candidates / Social Network Connections

- Must be able to source candidates in short notice

- Must be able to source candidates through Social Networks


Location: Bangalore / Any location in India

For further details, please call 8147221509 (between 10 AM to 6 PM) or whatapp 8147221509

OR

Send your profile to freelancer (at) askexim . in with subject line "FREELANCE-RECRUITER". We will call you and discuss with you.



---
About Company
Askexim Services (P) Limited is one of the leading providers of Recruitment, Staffing and HR services, since 2002.

We have been providing Recruitment services to a large spectrum of reputed companies in India and abroad.

Our clients are Fortune 500 and Tier 1 companies

For more details please visit us at http://www.askexim.com/ and http://www.facebook.com/askexim
People also viewed
Career Advice to Find Better
---

HR Recruiter - 0 to 1 Year

recruiter,recruitment,fresher,graduate,HR,human resource,Talent Acquisition,Resourcing,Staffing,Hiring recruitment,Talent management,Sourcing,volume hiring,domain hiring,IT Recruitment

Chennai

0 - 1 years

Apply

---

---
View All Similar Jobs