<! --error popup start --> <! -- existing starts -->
Executive - Program Management
Sorry, This job is expired.
Executive - Program Management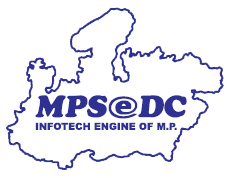 Keywords / Skills :

Documentation, record keeping, communication skills, coordination, e-mail id creation, administrative activities
---
Job Description
Job Responsibilities:
Documentation, Recording Minutes of Project Meetings, Report Preparation & Record keeping.
Excellent verbal and written communication (both English and Hindi), presentation, and interpersonal skills.
All works related to e-Mail creation/assistance etc
Coordinate HR, Admin and other related issues of Projects.
General clerical duties including filing, photocopying, fax and mailing.
Compile and analyze data, prepare reports and make recommendations.
Receive, verify and process the invoices as per norms.
Initiate correspondence with various stakeholders /departments(s)
Collate & verify various claim reimbursements of PMU employees & coordinate with MAP_IT HR for further processing.
Ensure monthly attendance of all the employees duly verified is shared with MAP_IT HR on due date for salary preparation.
Plan and organize various activities in terms of periodic data collection, analysis, consolidation and presentation / regional status reporting consolidation.
Assist in disposal of departmental queries, call center related activities and project related documentations and communications.
Administrative and financial management of the PMU.
Coordinate & communicate for various trainings, refresher sessions, workshops, etc
Identify bottlenecks if any. Bring out critical issues and concerns that are and/or may, impede achieving project objective
All other project related work
Essential Criteria:

Education:
Any Graduate/Post Graduate in Computer Science from recognized university in India
Experience:
Minimum 3 years of experience in Project Coordination of IT/e-governance/other projects.
Working knowledge of MS-Office & Internet is must

Desirable Criteria:
Experience of working with a Government set-up is desirable
Experience in Email ID creation; VPN and Outlook configuration would be preferred

Experience of IT projects is preferred
Please note: This job is contractual for a period of 2 years (extendable)
---
About Company
MAP_IT is a government society which has been established to propel the growth of Information Technology (IT) in Madhya Pradesh and implement the State IT Policy. Accordingly the Society has the following objectives.

• To provide IT inputs to government departments/agencies and to assist them in computerisation and networking.
• To facilitate Human Resource Development in the field of IT in the Government;
• To facilitate use of Hindi language in IT related projects;
• To undertake any other function(s) as may be assigned by the State Government.

Welcome to MAP_IT

Discover the world of innovation, learning & growth in an environment where the skill sets, expertise and talents of every employee or associate have a chance to blossom. Since MAP_IT facilitate e-governance projects that are aimed at transforming the delivery of public services, its employees and associates get the chance to work in areas that will have a Statewide impact. It is a platform for employees to enhance their skills and achieve outstanding results. MAP_IT is a great place to work due to Intellectually vibrant workplace, Emphasis on Employee Recognition and Shared passion for customer success. We are looking for talented, motivated individuals who are passionate about helping our mission succeed.
People also viewed
Career Advice to Find Better