<! --error popup start --> <! -- existing starts -->
Excellent Opportunity for Cloud Strategy
Sorry, This job is expired.
Excellent Opportunity for Cloud Strategy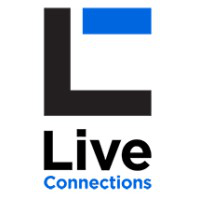 Keywords / Skills :

Cloud Strategy, AWS, GCP, Azure VMWare Cloud Infrastructure
---
Job Description
Experience in public cloud offerings and cloud technologies by major players such as AWS, GCP, Azure VMware

Ability to identify and articulate the business and technology drivers of Cloud computing across industries.

Experience in cloud infrastructure design – designing data, storage and networking infrastructure, addressing disaster recovery and business continuity planning

Understanding of different backup, replication, disaster recovery and high availability technologies

Knowledge of major Infrastructure as a service provider

Prior project experience in at least one of the below areas -

o Cloud financials and business case

o Cloud operating model

o SAP HANA cloud platform

o DevOps, Container technology and Microservices

o Migration management / PMO

· Cloud migration processes – refactoring, re-platforming and re-hosting

· Design, development and testing of network architectures that include integration of key software components such as web/application servers, middleware, RDBMS, development environments, operational components, and security products

· Addressing security issues and implementing governance mechanisms for optimal delivery of Cloud services.

---
About Company
Live Connections is a search agency that specializes in finding and placing professionals across all industrial sectors. With an extensive background in recruiting, we understand the pitfalls and frustrations of recruiting high-calibre individuals. We also understand the tensions and pressures that can frustrate a professional in his or her search for the right job. With a crack team of result-oriented professionals, we help connect the job-seeker and the Employer and make a match that satisfies both.

With our extensive experience in consulting and recruiting for the emerging enterprise, Live Connections is poised to bring the best solution to both sides of hiring - the job-seeker and the Employer

(Obstacles are what you see when you take your eyes off the goal)
People also viewed
Career Advice to Find Better