<! --error popup start --> <! -- existing starts -->
Sorry, This job is expired.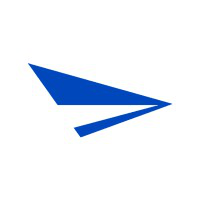 Keywords / Skills :

Direct Taxation, General ledger, General Accounting, R2R, Journal Entry, Record to report, BRS, International Taxation, corporate taxation
---
Job Description
1) Proficient in Indian GAAP/US GAAP/UK GAAP/IFRS and working knowledge of the same.
2) Should possess good communication skills
3) Proficient in International taxation/ Corporate Income tax/Payroll Accounting/ Inventory Accounting/ Depreciation Accounting
4) Preparation of monthly/quarterly calculation, recording and reporting of tax transactions and effective tax rate reconciliation.
5) Understanding of Current Tax & Deferred Tax concepts
6) Preparation of financial Statements for Statutory, Regulatory and Compliance requirements
7) Preparation of reconciliation and consolidation of Accounts
8) Book keeping and Book closure experience.
9) Proficient in process documentation, process improvement and Automation technology is an added advantage
10) Proficient in MS- Excel and any ERP or Accounting and Tax Software, to grasp the data flow and system interface dynamics.
11) Provide monthly reports and any other reports that may be required to the Service Delivery team
12) Contribute to successful go-live of direct tax processes.
13) Establish and maintain a friendly, fun and high team-spirited environment promoting a high-level of customer-centricity.
14) Attention to detail and practical approach to problems


---
About Company
VDart is an IT Solutions organization, headquartered in Alpharetta, Georgia with operational presence in the US and India. VDart Inc is one of the leading Information Technology (IT) service provider in the nation. VDart has augmented their staff with highly qualified and trained consultants who are experienced and certified with the latest technologies in their specific domains. Their professionalism and expertise have added value to our customer's projects. VDart is also a preferred vendor to dozens of Fortune 500/1000 Corporations, and other IT consulting firms.
People also viewed
Career Advice to Find Better