<! --error popup start --> <! -- existing starts -->
Dealer/Sr. Dealer/Trade Advisor/Sr. Trade Advisor
Sorry, This job is expired.
Dealer/Sr. Dealer/Trade Advisor/Sr. Trade Advisor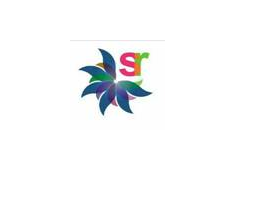 Keywords / Skills :

HNI Client Handling, HNI, HNI Sales, HNI Relationship Manager, HNI Dealer, HNI Acquisition, UHNI Clients, Derivative, Derivatives Analyst, Capital Market, Equity, Prime Brokerage, Securities, Investment Banking, Fixed Income, capital marketsEquities, Derivatives, FX
---
Job Description
KEY RESPONSIBILITIES AND ACCOUNTABILITIES

Acquire and deal with large HNI & UHNI Clients

Acquire Big Ticket Margin Clients

To constantly engage with customers to identify their talent and express needs on Equity

products and position company offerings to them

To ensure constant dissemination of product information and features of all new third party

products

To use alternate products to activate inactive customers and source new customers into the

system.

Responsible to generate brokerage primarily through advising clients on their equity portfolio

for long term investments as well as positional trading ideas in stocks for short/ medium term.

Develop and maintain a long-term relationship with customers to maintain a high level of

retention of the existing customer and also focus on generating new business.

To keep abreast with the market knowledge and market intelligence.

Responsible to ensure all activities are in adherence as per Compliance & Risk.

SKILLS & KNOWLEDGE

Graduate / Post graduate with minimum 1year of experience in into Equity/Derivative

dealing/Sales

Should have sound understanding of capital markets,

Career oriented professionals with commitment and desire to excel.

Should work with enthusiasm

Customer Orientation

NISM VIII Certification is mandatory

---
About Company
SR Staffing Solutions is one of India's fastest growing HR Consultant and Manpower Recruiting company that offers a wide range of services. Over the years, it has successfully established itself as a reputed and trusted recruitment consultant in Delhi and several other cities in India. SR Staffing Solutions provides services in manpower consulting and HR Recruitment. While focusing on providing unparalleled and quality services to our clients which include both organizations and job seekers, we have set our standards of quality and strengthened their trust in us by keeping the client's interests foremost.
Knowledge empowers the mind and the individual, building the person for a better future. So having understood this, we decided to put this knowledge in to use, paving way to the existence of SR Staffing Solutions. SR Staffing Solutions is an HR Consultancy firm, birthed in the year 2012. It came into existence even as we as a team studied and understood the huge disparity that lies between talent & skills possessed and the knowledge and skills required for various job requirements.

In a corporate scenario, a client has to invest a sizeable amount of money, resource and time to groom, train and develop new candidates for a given job profile as per the needed skill sets. Our primary role begins here as we help in identifying the apt candidate with the required skills & qualification, suiting the job profile.
About Recruiter
SR Staffing Solution Company
HR
SR Staffing Solution Company
SR Staffing Solution Company , is a leading executive search Agency ...
Skills I hire for
Agent Sales,Marketing,Customer Relation Manager,Relationship Manager,Channel Head,Sales Manager, CCE
Followers(562) | Active Jobs(0)
Follow
People also viewed
Career Advice to Find Better