<! --error popup start --> <! -- existing starts -->
Customer Support UMH - Engineer Pirangut - Pune (Maharashtra & Gujarat Candidates only)
Sorry, This job is expired.
Customer Support UMH - Engineer Pirangut - Pune (Maharashtra & Gujarat Candidates only)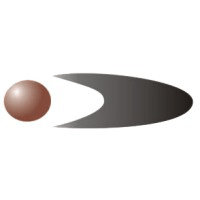 Keywords / Skills :

Conveyor, conveyors, installation, commissioning, erection, service, precommissioning, "after sales", "after sales service"
---
Job Description
Customer Support UMH - Engineer â€" Pirangut - Pune

Dear Sir
# Note â€" Request Please do not change subject & reply in full please along with all additional Info asked in this mail #

We have been retained by a Large reputed company to Source Engineer - Customer Support UMH - to be based in Pune â€" Pirangut
Experience: DME- 4 to 5 years / BE- 3 years
Should you be Interested - Please Mail your CV along with the following Information to the email ID below

JD is appended Below the mailer

1. Current / Last Company & Designation:
2. Current Work Status â€" Working / Not Working :
3. Years of Experience:
4. Highest Qualification & Year of Passing :
5. CTC Drawn
6. CTC Expected
7. Notice Period :
8. Current Location in India:
9. Age & DOB
10. Availability for Interview : In Person / Skype (id reqd.) / Telephonic

In case of any further clarification please call the number below

Thanks & Regards

Dylan J. D'Penha
HR Head - Mumbai (West)
Neugene International Inc.
HR Consulting Division
Phones: +91 9833644968,
Web: www.neugeneinc.com
Email: [HIDDEN TEXT]

Position Title: Engineer
Department: Customer Support UMH

JOB PURPOSE: (Role Summary)
Ensures execution of installation and commissioning of Unit Material Handling Equipment and Systems.

PERSON SPECIFICATION:
Education : DME or BE Mechanical
Experience : DME- 4 to 5 years / BE- 3 years
Specific Industry Experience: Automobile Industry - TCF and assembly shop experience.

KNOWLEDGE AND SKILL REQUIREMENTS:
• Knowledge of AutoCAD.
• Installation levelling and alignments of TCF, Assembly shop and paint shop projects.
• Communication skill
• Scheduling of project as per customer requirement.
• Handle site work independently

KEY AREAS OF RESPONSIBILITY:
• Studies Installation work. Prepares Work Schedules â€" Daily, Weekly, Monthly.
• Allocates the jobs to contractors and arranges manpower, tools, tackles and machines.
• Ensures completion of the all mechanical and electrical jobs.
• Ensures compliance to ISO and OHSAS procedures. Follows Safety and Environmental norms.
• Ensure proper documentation as per work procedures. Ensures filing of work permits.
• Liaisons with Customer and contractor for timely execution of the project.
• Prepares and submits service invoices.
• Service Payment Follow-up with customers.
• Co- ordinates with other functions.

SPECIFIC JOB REQUIREMENTS:
• Travel and stay at site as per requirement.


---
People also viewed
Career Advice to Find Better