<! --error popup start --> <! -- existing starts -->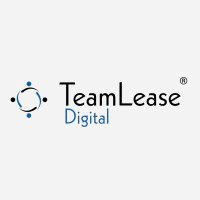 Keywords / Skills :

"Core Java Developer", J2ee Developer, Java Programmer, Java/J2ee Developer, "Multithreading", "Collections"
---
Job Description
Job Description:Core Java Developer
Experience:4+
Mode:contract to Hire
Notice Period:0-20days
Location:Bangalore
Core Java Developer :Java, Collections, Threads, Maps, Lists, Java 1.7,Java 1.8, OOPS, Multi threading, Files

---
About Company
ASAP Info Systems (P) Limited
is a Software Development and Consulting Company, providing services, solutions and products to Enterprises worldwide.

ASAP has a proven track record of meeting demanding quality and delivery schedules in highly competitive markets.

ASAP ranks among the top in exceeding customer expectations in the Staff Augmentation. We provide highly qualified IT consultants in SAP R/3, PeopleSoft and Oracle as well as other ERP, CRM and all other technology needs.
People also viewed
Career Advice to Find Better