<! --error popup start --> <! -- existing starts -->
10+ openings for middleware @ leading CMM level 5 company
10+ openings for middleware @ leading CMM level 5 company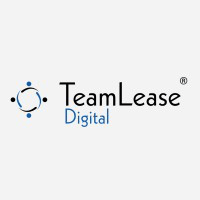 Keywords / Skills :

Middleware, IBM Websphere, MQ, Apache, TomCat, HTTP, IAS
---
Job Description
Middleware Admin
Skills:
IBM Websphere,
MQ, Apache, TomCat, HTTP, IAS
Work location: Chennai, Kolkata Bangalore & Gurgaon
Job Type: Contract to Hire

designation: Middleware Admin
Exp: 3+ years
If you are Interested .Let me know your interest with following details:

Full Name: :

Skill:

Total Experience:

Relevant Experience:

Contact number:

Alternate contact number:

Take home salary per month:

Expected Take home salary per month:

Currently working/Not Working/ Serving Notice Period:

Current Company:

Employment [Permanent/Contract]:

If contract please specify your primary company details with URL:

Required Time to Join:

Current Location:

Please let us know if you are holding any other Offers:

Ready to take F2F interview (mandatory):

Pay slip is important*

without pay slip please don't share your profile.

---
About Company
Dear Associates!
Greetings from Teamlease ….!!!
Teamlease Company is a 17 year old staffing company. Teamlease offers specialized manpower services to the leading CMM Level 5 companies in India. Focuses on helping the customer in meeting very critical EAS resource requirement and offers a unique business opportunity to the partner / customers to save cost and hassle of getting into the complexity of sourcing and training. Focused to offer the ready to use resources in most of the critical EAS areas like SAP, Seibel, PeopleSoft, Oracle Applications, Business Intelligence, and MS Dynamics.
People also viewed
Career Advice to Find Better