<! --error popup start --> <! -- existing starts -->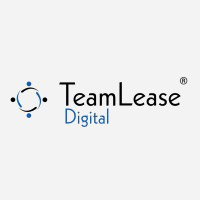 ---
Industry
Any
Function
IT
Role
Software Engineer/ Programmer
Education
B.Com, M.E/M.Tech/MS, B.A, M.Arch, B.B.A, B.Sc, BCA
Stream:
• Communication
• Management
Posted On
21st Mar 2017
Job Ref code
200317006352
Job Description

Greetings from ASAP Infosystems

My name is Ms Shamal, My specialty is to find Great & a Dream come true Job for every Job Aspirant in India. I work for a company called M/s ASAP Info Systems Pvt. We have been in this business since 1998. We work across various technologies and platforms representing both mainstream and niche competencies across IT industry.
ASAP Quick Facts:
o ASAP is one of the largest IT staffing firm with 10,000+ hires in last 15 years for top tier blue chip clientele
o Offices in 4 cities in India and 1 in office USA
o Employee spread across 18 geographies in India
o Employees converted to direct hire - 60%
o Current monthly hiring 85+ IT Professionals
o Currently 1500+ Service Employees
This is with regards to an excellent opportunity with us if you have that unique and unlimited passion to build world class enterprise software products that turn into actionable intelligence, do you enjoy working on some of the toughest software problems while growing as a senior technology professional? Do you believe that software products must operate 24/7 without failure? Can you implement an engineering discipline that embodies failure is not an option approach? Then we have the right opportunity for you and your career. This is an opportunity of permanent Employment with ASAP Infosystems, and the employee will be deployed at one of our MNC client location.
M/s ASAP info system expert advice for the moment we have an urgent opening for a CMM Level 5 Company, Kindly read to find more details:-

Skills : PMO
Exp: 0 to 1 years
Location: Mumbai & Pune
Interview Date: 23rd March 2017
Criteria: 2016 Passout only with BA,Bcom, BSc,BBA,BBM, BCA degree.

60% in Graduation (not only in particular semester)

Role- PMO (Project management office). Client interaction

Excellent Communication ( Mandatory)

Full Name:
Skill:
Total Experience:
Relevant Experience:
Contact number:
Alternate contact number:
DOB:
Take home salary per month:
Expected Take home salary per month:
Currently working/Not Working/ Serving Notice Period:
Current Company:
Employment [Permanent/Contract]:
If contract please specify your primary company details with URL:
Required Time to Join:
Current Location:
Please let us know if you are holding any other Offers:
Are you willing to join our Client under ASAP Info Systems Payroll:
Ready to take F2F interview (mandatory):
Passport :
Photograph:
Pan card:
Pay slips:

Thanks & Regards
Shamal Sinkar
Executive- TAG
ASAP Info Systems Pvt. Ltd.
A TeamLease Company.
No 509, 5th Floor, Nucleus Mall,
1 Church Road, Camp, Pune- 411 001.
Contact Number- 9168038359
Email ID- [HIDDEN TEXT]

---
About Company
ASAP Info Systems (P) Limited
is a Software Development and Consulting Company, providing services, solutions and products to Enterprises worldwide.

ASAP has a proven track record of meeting demanding quality and delivery schedules in highly competitive markets.

ASAP ranks among the top in exceeding customer expectations in the Staff Augmentation. We provide highly qualified IT consultants in SAP R/3, PeopleSoft and Oracle as well as other ERP, CRM and all other technology needs.



Career Advice to Find Better
What can I do when my salary history makes me really expensive in my current job market? I dont want to take a huge salary cut, but I am not having success interviewing.
Ironically, years of experience or having valuable expertise can sometimes put you in a tough spot and leave you feeling frustrated and discouraged. You cannot control where
PMO Executive
Santane Consultants Private Li
"PMO","Project Planning","Project Management","Project Coordination","Project coordinating",Agile,scrum,planning
Chennai
1 - 7 years
---