<! --error popup start --> <! -- existing starts -->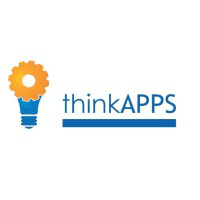 Keywords / Skills :
"windows", "server", "wintel", "AD", "ADFS", "AD FS", "Active directory", "active driectory", "active directory federation services", "SSO", "single sing on", "single singon", "service sing on"
---
Job Description
We have an urgent opening with a top IT Company for Storage Administrator - Hyderabad

JD:

AD â€" ADFS, SSO - (MFA Added Advantage)

Interview Location would be Bangalore (White field) & Applicant should be available on 29th April 2017

Kindly share us your updated CV along with following details to [HIDDEN TEXT].

1) Total Exp -
2) Relevant Exp
3) Current CTC
4) Expected CTC
5) Education / yr. of passing
Graduation / yr. of passing & percentage
6) D.O.B
7) Notice Period
8) Email ID and Alt Email ID
9) Contact No and Alt Contact Number
10) Current Company
11) current location -

Regards,
Priyanka Sachdev


---
Career Advice to Find Better
What can I do when my salary history makes me really expensive in my current job market? I dont want to take a huge salary cut, but I am not having success interviewing.
Ironically, years of experience or having valuable expertise can sometimes put you in a tough spot and leave you feeling frustrated and discouraged. You cannot control where
Urgent Permanent Opening with an TOP Known IT MNC - Core Java Developer
ThinkApps Solutions Private Li
"CoreJava","Core Java","Web Service","WebService","WebServices","Web Services","Rest","Restful","Restfull","Soap","Design","Pattern","Designing"
Mumbai
4 - 7 years
---
Cmmi Level 5::SR UI Developer-Mumbai
Evoke HR Solutions Private Lim
Sr.UI,Developer,UI,Development,"user interface development","user interface","ui development"
Mumbai
4 - 7 years
---