<! --error popup start --> <! -- existing starts -->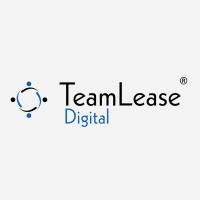 Keywords / Skills :
Networking, BPO, International voice, outbound, Troubleshooting, Technical Support
---
Job Description
Contact Name: Nivedhini
Contact Number: 080-67995540

Job Description: Excellent written and verbal communication skills in the English language
Ability to troubleshoot on Notebooks, Desktops and Printers
Ability to provide solutions to a customer that may involve selling the customer a product or service to fix the issue.
Willing to work in Night/rotational shift.

Interested people share your updated resume to [HIDDEN TEXT]

---
About Company
ASAP Info Systems (P) Limited
is a Software Development and Consulting Company, providing services, solutions and products to Enterprises worldwide.

ASAP has a proven track record of meeting demanding quality and delivery schedules in highly competitive markets.

ASAP ranks among the top in exceeding customer expectations in the Staff Augmentation. We provide highly qualified IT consultants in SAP R/3, PeopleSoft and Oracle as well as other ERP, CRM and all other technology needs.



Career Advice to Find Better
What can I do when my salary history makes me really expensive in my current job market? I dont want to take a huge salary cut, but I am not having success interviewing.
Ironically, years of experience or having valuable expertise can sometimes put you in a tough spot and leave you feeling frustrated and discouraged. You cannot control where