<! --error popup start --> <! -- existing starts -->
Urgent opening with a top IT Company for 1. Storage Administrator - Hyderabad
Urgent opening with a top IT Company for 1. Storage Administrator - Hyderabad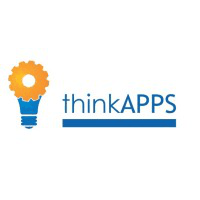 Keywords / Skills :

"SAN", "NAS", "FC", "fibre channel", an, "EMC"
---
Job Description
We have an urgent opening with a top IT Company for Storage Administrator - Hyderabad

JD:

San, Nas & FC
Exp in Hybrid Cloud would be an added advantage

Interview Location would be Bangalore (White field) & Applicant should be available on 29th April 2017

Kindly share us your updated CV along with following details to [HIDDEN TEXT].

1) Total Exp -
2) Relevant Exp
3) Current CTC
4) Expected CTC
5) Education / yr. of passing
Graduation / yr. of passing & percentage
6) D.O.B
7) Notice Period
8) Email ID and Alt Email ID
9) Contact No and Alt Contact Number
10) Current Company
11) current location -

Regards,
Priyanka Sachdev
[HIDDEN TEXT]


---
Career Advice to Find Better
What can I do when my salary history makes me really expensive in my current job market? I dont want to take a huge salary cut, but I am not having success interviewing.
Ironically, years of experience or having valuable expertise can sometimes put you in a tough spot and leave you feeling frustrated and discouraged. You cannot control where
NAS Admin
Tekskills India Private Limited
NAS.Netapp,Storage,SAN,EMC storage,Storage admin,NAS,EMC
Bengaluru / Bangalore
8 - 13 years
---
Specialist Storage (emc)
Pathfinder Management Consulting (India) Ltd
Brocade, HP, EVA, SAN, 3Par, Netapp, Hitachi, EMC, Storage, NAS Switching, Customer Support
Pune
7 - 9 years
---
Storage Team Manager
Managed Staffing
Java,nodeJS,Angular JS,REST api,Spring,hibernate,SQL,NO SQL,API,GUI implementation,RAID,SAN,NAS,POOL,clustering,FC,ISCSI
Bengaluru / Bangalore
11 - 20 years
---
openings for Storage Admin with one of our MNC Client in Bangalore location
E Centric Solutions Private Li
storage,"storage admin","storage administrator","san admin","storage system administrator","san storage","storage engineer","storage system admin",emc,san,server,nas,"storage area network",storageareanetwork,"storage domain network"
Bengaluru / Bangalore
0 - 2 years
---