<! --error popup start --> <! -- existing starts -->
Senior Credit & Collections Analyst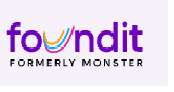 Keywords / Skills :
Collections, Accounts Receivable, AR Collections, B2B collections, Outbound Collections, Inbound collections
---
Job Description

• Effective and regular follow up with the customers for outstanding receivables.

• Ability to deal with specific Inbound/Outbound calls from customers

• Excellent customer service, negotiation and communication skills with the ability to recognize and support the specific needs of the most vulnerable customers

• Work effectively as part of a team, recognizing how teams can deliver great results

• Manage a collections portfolio maintaining strong customer centricity.

• Identify and escalate customer disputes related to invoice and/or short-payments in a timely manner

• Develop and negotiate payment plans or other solutions on past due accounts as needed.

• Responsible for timely responses to internal and external customers and handle their queries effectively.

• Need to make minimum 40 out-bound calls on daily basis.

• Ensure all customer records, call logs/conversations are kept up to date.

• Develop and Maintain relationship-Listen to and communicate with the customer to obtain all required information to determine and address their specific needs; tactfully explain why, if service cannot be provided.

• Responsible for reconciliation for customers, research for unapplied cash, preparation of accurate reports as & when required

• Influence prompt payment by contacting customers with past due balances, through telephone calls, emails and faxes.

• Need to achieve monthly Individual and Team Targets by resolving the accounts as per set process.

• Adhere to staff basics and maintain good rapport within the team and Liaising with other Team Managers.

• Working within strict SOX and internal audit guidelines at all times.

• Issues and Identified mistakes are not repeated.



---
About Company
A premier global online employment solution for more than a decade and strives to bring people together to advance their lives. Founded in 1994 and headquartered in USA have 34 local language and content sites in 32 countries worldwide Works for everyone by connecting employers with quality job seekers at all levels and by providing personalized career advice to consumers globally.
Career Advice to Find Better
What can I do when my salary history makes me really expensive in my current job market? I dont want to take a huge salary cut, but I am not having success interviewing.
Ironically, years of experience or having valuable expertise can sometimes put you in a tough spot and leave you feeling frustrated and discouraged. You cannot control where
Credit Risk Officer
Visage Holdings and Finance Private Limited
Credit Control,Credit Risk Analysis,Collection,Credit Limits
Chennai, Coimbatore
1 - 3 years
---
Mortgage Risk Officer/Credit Under writing Officer
Speed Jobs Consultancy
Credit,Risk,Credit analyst,Credit control,Housing Loan,Mortgages,Home Loan,Housing Finance,Mortgage Loan,Credit officer,Risk management,Operational Risk,Risk Assessment,Risk Analysis,Credit Risk
Davangere, Hubli
3 - 8 years
---