<! --error popup start --> <! -- existing starts -->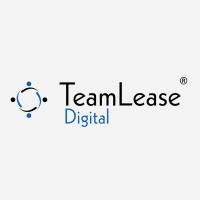 Keywords / Skills :
Project Coordination, project planning, project management
---
Job Description
We have a urgent openings for Accenture

Qualification:B.sc,B.com,B.B.M.

Exp:0-0 years Freshers

Location:Mumbai, Pune

Interview Mode:F2F

If your interested send me the updated CV



---
About Company
ASAP Info Systems (P) Limited
is a Software Development and Consulting Company, providing services, solutions and products to Enterprises worldwide.

ASAP has a proven track record of meeting demanding quality and delivery schedules in highly competitive markets.

ASAP ranks among the top in exceeding customer expectations in the Staff Augmentation. We provide highly qualified IT consultants in SAP R/3, PeopleSoft and Oracle as well as other ERP, CRM and all other technology needs.



Career Advice to Find Better
What can I do when my salary history makes me really expensive in my current job market? I dont want to take a huge salary cut, but I am not having success interviewing.
Ironically, years of experience or having valuable expertise can sometimes put you in a tough spot and leave you feeling frustrated and discouraged. You cannot control where
E-Commerce Analyst
Sampoorna Computer People
JQuery,project management,ASP.net,c#.net,NOSQL
Mumbai
3 - 8 years
---
Senior Developer / Team Leader/ Technical Architect
Tidal Wave Infotech Private Limited
.net,ASP.NET,C#,Dotnet,.Net Programmer,Entity Framework,MVC,jQuery,Team Management,Project Management,Tech Architect
Chennai
5 - 10 years
---
Opening for Co-ordinator (Thane)
Eminenze Solutions
Customer Service Executive (Voice) ,Sales Coordinator ,Customer Service Executive (Non-voice)
Thane
0 - 5 years
---
Opening for Co-ordinator (Thane)
Eminenze Solutions
Customer Service Executive (Voice) ,Sales Coordinator ,Customer Service Executive (Non-voice)
Thane
0 - 5 years
---