<! --error popup start --> <! -- existing starts -->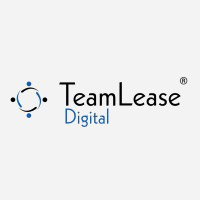 Keywords / Skills :
PLSQL, "PLSQL Developer", PL, SQL, "PL SQL Developer", "Oracle Plsql"
---
Job Description
Skills: PLSQL Developer, PLSQL, Oracle PLSQL
Experience: 3 - 8 yrs
Job Location: Hyderabad / Bangalore
Only immediate joiners / not working candidates are preferred.
Full Name:
Skill:
Total Experience:
Relevant Experience:
Contact number:
Alternate contact number:
DOB:
Take home salary per month:
Expected Take home salary per month:
Currently working/Not Working/ Serving Notice Period:
Current Company:
Employment [Permanent/Contract]:
If contract please specify your primary company details with URL:
Required Time to Join:
Current Location:
Please let us know if you are holding any other Offers:
Are you willing to join our Client under ASAP Info Systems Payroll:
Ready to take F2F interview (mandatory):
Pass port :
Photo graph:
Pan card:
Pay slips:


---
Career Advice to Find Better
What can I do when my salary history makes me really expensive in my current job market? I dont want to take a huge salary cut, but I am not having success interviewing.
Ironically, years of experience or having valuable expertise can sometimes put you in a tough spot and leave you feeling frustrated and discouraged. You cannot control where
PL/SQL Developer
Team Ware Solutions
"PL/SQL", "plsql", "PLSQL Developer", "plsql developer","oracle pl/sql"
Hyderabad / Secunderabad
4 - 8 years
---
Plsql Developer
Talentlink Manpower Consultants
"PLSQL", "Plsql", "Plsql Developer", "PL/SQL", "Oracle", "Unix", "Software developer", "Software Engineer", "Senior software engineer"
Chennai, Hyderabad / Secunderabad
3 - 7 years
---
PLSQL Developer - IT MNC - Hyderabad
Expertease Software India Private Limited
Plsql Developer,PL/SQL,Oracle pl sql,Plsql Programmer,Plsql Programming,Plsql Triggers
Hyderabad / Secunderabad
4 - 6 years
---