<! --error popup start --> <! -- existing starts -->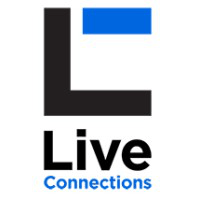 Keywords / Skills :
"Windows server", Admin
---
Job Description
Exp :2-4Yrs
Skill
*Windows server Admin
*Windows server 2008 and 2012 operating system
*IBM/HP/Dell
*Patching
*Scripting
*incident, problem and change management

Location : Hyderabad
Looking Only Female Candidates

If Interested Kindly Share Your Updated Profile to [HIDDEN TEXT]

---
Career Advice to Find Better
What can I do when my salary history makes me really expensive in my current job market? I dont want to take a huge salary cut, but I am not having success interviewing.
Ironically, years of experience or having valuable expertise can sometimes put you in a tough spot and leave you feeling frustrated and discouraged. You cannot control where
Snr .Net Dev
Vignette Info Solutions
"asp.net","c#","vb.net",".net","mvc"
Hyderabad / Secunderabad
4 - 7 years
---
HADOOP Spark Developer
TATA Consultancy Services Ltd.
spark,hadoop,bigdata,SPARK,Hadoop
Hyderabad / Secunderabad
4 - 8 years
---
Senior Windows Server Engineer
Team Ware Solutions
Vmware,"Hyper-V",HyperV,"technical support","Setup support","IT support","System analyst","Server Support","windows Server","MS cluster","Fail over Cluster","Fail over Clustering","windows Clustering"
Bengaluru / Bangalore
3 - 8 years
---