<! --error popup start --> <! -- existing starts -->
Looking for Java Developer Profile For Bangalore and Hyderabad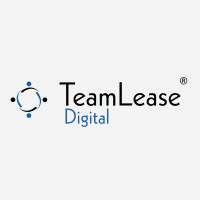 Keywords / Skills :
java, core java, j2ee, spring, Hibernate
---
Job Description
Looking for Java Developer Profile For Bangalore and Hyderabad
Client- MNC
Payroll- ASAP Info systems
Exp- 2+

(Looking for only immediate joiners, who can join immediately after selection)

If you are interested please revert with your updated profile and below mention details:

Full Name:
Skill:
Total Experience:
Relevant Experience:
Contact number:
Alternate contact number:
Current CTC:
Take home salary per month:
Expected Take home salary per month:
Working/Not working/Serving notice Period:
Current Company:
Employment [Permanent/Contract]:
Required Time to Join(Notice Period):
Current Location:
Preferred Location:
Gap Details(If you have any in education or Career):
Please let us know if you are holding any other Offers:
Are you willing to join our Client under ASAP Info Systems Payroll:


---
About Company
ASAP Info Systems (P) Limited
is a Software Development and Consulting Company, providing services, solutions and products to Enterprises worldwide.

ASAP has a proven track record of meeting demanding quality and delivery schedules in highly competitive markets.

ASAP ranks among the top in exceeding customer expectations in the Staff Augmentation. We provide highly qualified IT consultants in SAP R/3, PeopleSoft and Oracle as well as other ERP, CRM and all other technology needs.



Career Advice to Find Better
What can I do when my salary history makes me really expensive in my current job market? I dont want to take a huge salary cut, but I am not having success interviewing.
Ironically, years of experience or having valuable expertise can sometimes put you in a tough spot and leave you feeling frustrated and discouraged. You cannot control where
Java Developer, Spring Hibernate
Asap Info Systems
Hibernate, Java, IOC, DAO, Spring Mvc, J2Ee, JSP Servlets, Aop, Tomcat, Spring Framework
Pune
3 - 5 years
---
Looking for java Developer for Cmmil3
IDC Technologies Solution Private Limited
Servlets, JSP, Core Java, Java developer, java programmer, java, j2ee developer, core java
Mumbai, Delhi
1 - 4 years
---